Contrarian Investments uses a computer model to help identify sides that are overvalued/inflated and bet against them. Our investment strategy is to risk 5.5% of our initial bankroll per investment on select NFL, NCAAF, NBA, and NCAAB contests. A staple to our strategy is to be selective and our model leads us to invest in high volume contests, exclusively.
This makes it feasible to have a large fund and still be able to invest in sides without losing value. Contrarian Investments was founded by Chris Connelly, who grasped the sportsbetting concept at seven years old, after his Grandfather ( who gambled heavily) taught him. Chris made his first investment in the stock market at 14 years old, investing $1,200 in Ciena Corp. (CIEN), and rode his investment to $13,000. Chris set his sights on working with stocks and completed his Bachelors in Business from S.D.S.U but graduated in December 2008 during the recession, leaving little job prospects in the financial sector.
Chris turned to his backup plan of sportsbetting, with which he had continued to experiment with during college. Chris spent countless hours researching the intricacies of the sportsbetting world. After reading Michael Kent's Computer Group, he developed a strategy. He enlisted the help of a close friend who was a high level computer programmer at Qualcomm to develop a system meeting the criteria he desired, forming the Contrarian approach.
After two consecutive years of solid returns, Chris decided to showcase his system to the sportsbetting public. Chris went on sportsbetting sites to document his plays, and bettors were astonished by his results. In under six months, the forum page on which he posted his plays was viewed over 100k times http://pregame.com/pregame-forums/f/6/t/474564.aspx?pi10417=29#1758566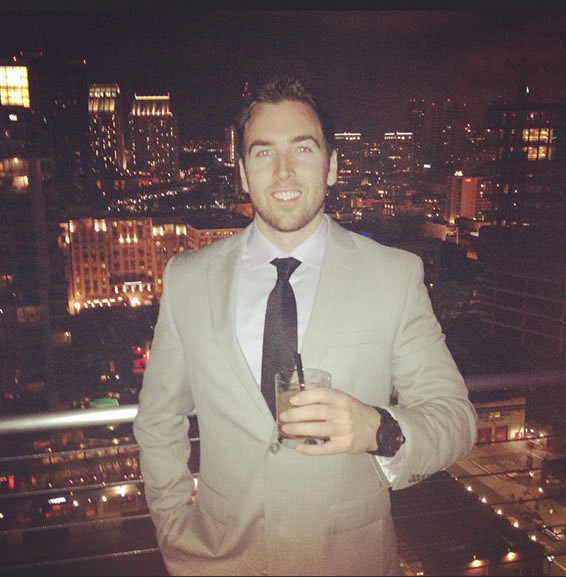 Current: I don't just document my plays, I bet them personally as well (see testimonials). After showcasing my ability, I currently have over 180 bettors who subscribe to my picks via email. My success led me to become noticed by some of the biggest bettors in the industry, and I recently consulted for a large syndicate betting group this past year, the same group that moved NCAAF lines 2-3 points, ex. USC vs Utah, Auburn vs Memphis. I've resisted the demand to go tout because I wanted to establish credibility. Now the time has arrived when I can manage my own investment fund and legally produce steady returns for my investors.
Goal: Now that sportsbetting has become more mainstream and the industry is growing, I want to establish myself as the standard: consistently turning a profit, transparent, and informative. The passage of Senate Bill 443 now makes it legal to create a sportbetting mutual fund. I want to be the Warren Buffett of this marketplace and show that sportsbetting is a legitimate investment by outperforming the major stock indexes, mutual funds and ETF's, making sportbetting a real investment option for all.